Rev. Mavis Currie has been the minister at Knox since July 2011. 
Born and raised in West Flamborough, Ontario (just outside of Hamilton), Mavis is a graduate of McMaster University with a combined Honours Degree in French and English, and a Masters of Divinity from Knox College, University of  Toronto. Her first congregations were in Western Canada in Virden and Lenore, Manitoba. 
After taking a few years off to raise her family, Mavis resumed her Ministry at Westmount Presbyterian Church in London, serving as Minister to Youth and Young families for close to 10 years.  She has served as the moderator of the Synod of Southwestern Ontario, the moderator of the Presbytery of London and is an Assessor with the New Beginnings experience of the national church.
Mavis lives with her husband, Tom and their black Labradoodle, Nellie and calico rescue cat, Maude. They have three adult children:  Beth, Hannah, and Ian.  
She loves a hot cup of coffee, a morning run and corny jokes!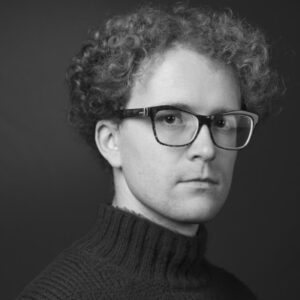 Amadeusz Kazubowski-Houston (Sandy) is a professionally trained keyboardist with more than twenty years of experience.
He studied under the tutelage of numerous musicians, including Marina Geringas, Li Wang, James Anagnoson, and Peter Longworth, and attended the Royal Conservatory of Music's Young Artist Performance Academy (now Taylor Academy) in Toronto as a piano student for ten years from 2005 to 2015, where he learned music history, theory, ear training, composition, and chamber performance.  
For the past six years, Sandy has been teaching piano, music theory, and ear training, as well as accompanying choirs, soloists, and music students. In addition, he is currently playing and working on restoring several American reed organs, including a 1906 Estey Style 'H', two folding organs from the mid-twentieth century, and a 2-manual-and-pedal ten-rank Thomas reed organ, built in Woodstock, Ontario in 1910 as a practice instrument for pipe organists or as a substitute for a pipe organ in a small church. He is a member of the International Reed Organ Society (https://www.reedsoc.org/), a group dedicated to the restoration, preservation, and documentation of reed organs – including harmoniums and melodeons.    
Aside from music, Sandy graduated from York University in Toronto with a Bachelor of Environmental Studies in 2020; this fall, he returned to the program as a Masters student. When he's not at school or making music, he loves involving himself with all things aviation! He obtained his glider pilot's licence in 2017 and has been building and flying RC model airplanes for the past decade. He tries to fly as much as possible and is hoping to join a local model flying club in the near future.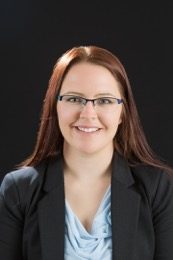 Meghan Brockington is the Christian Education and Outreach Worker at Knox. 
She began working at our Church in March 2015. 
Born in St. Thomas, Meghan has been attending Knox  since she was a baby. She spent her childhood summers attending   the Synod of South Western Ontario camp, Camp Kintail on the shore of Lake Huron, and went on to work at the camp for several years as a counsellor, and later as the music and drama director for the 2007 summer season.
Meghan lives with her husband, Caleb and their three children:  Brayden, Madison, and Mackenzie, along with their dog named Charli.   
Meghan loves singing, reading and spending time with her loved ones.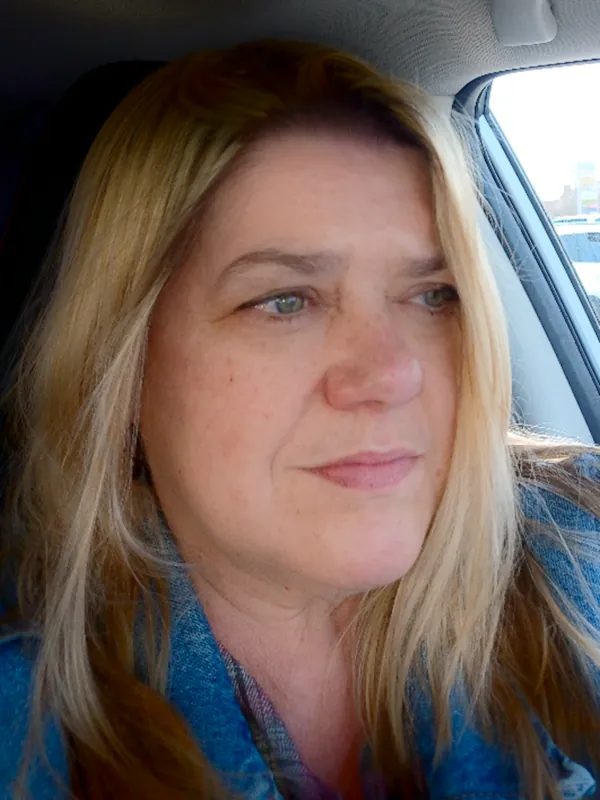 Kathy Kestle is the Office Administrator at Knox. 
She began working at Knox Presbyterian Church in February 2018.  Prior to coming to Knox, Kathy was an Administrative Assistant at a local nursing home. Kathy successfully completed numerous business college courses while working and raising a family. 
Kathy lives with her husband Doug, and sons, Jamie, Trevor, and their two Borderjack pups Zuko & Jax.  Kathy and Doug also have a daughter, Jena, son-in-law Mike, and grandson Nicholas. 
Kathy enjoys flying with her son Jamie, and spending time her family.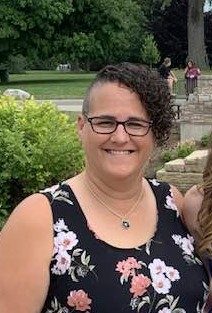 Angie Anderson serves as the main lead in the Knox Nursery, caring for our babies and preschoolers. 
She has been an ECE since 2000, and has worked in the school system.
Angie is also the wife of a teacher, and the mother of four children ranging in age from 8-17 years!  
She loves working with young children and loves her time on Sunday mornings with the youngest members of our church family.