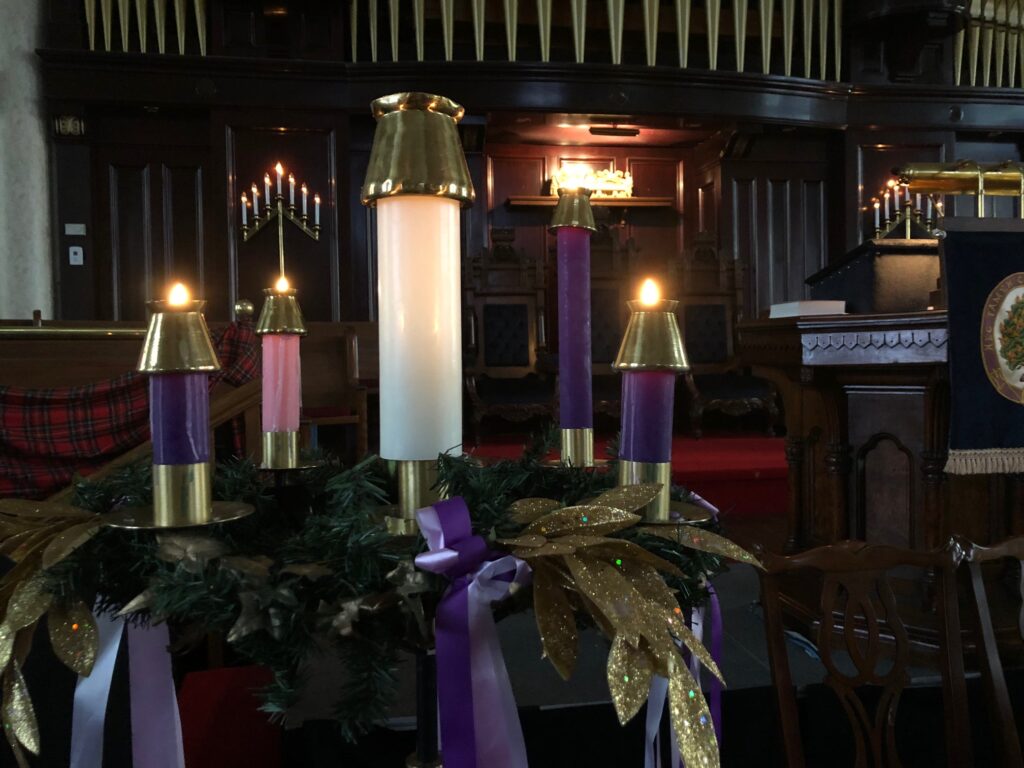 The Season of Advent – O Come, Let us Adore Him!
Join us every Sunday -10:30am
December 3rd Lighting the First Candle of Advent – Christmas and Advent Music with the Sacrament of Communion.
December 10th Lighting the Second Candle of Advent – Children's Christmas Pageant! The reindeer remind us of the old story of Nestor, the Long Eared Donkey – the most important animal at Christmas!
December 17th – Lighting the Third Candle of Advent with guest musician and lots of carols!
December 24th 10:30am Carol Sing
6:00pm Family Worship Service
8:00 pm Traditional Service with Brass